Pumpkin Party
Camper Reunion Event
Pumpkin Party: Ages 11-19

Camper Reunion Event

Date TBA | Pioneer Ranch

This is our Ranch Happenings' Camper Reunion Event for All Lodge/Ranch Campers Ages 11-19!! It's a great opportunity to come together, share stories from summer camp and create some new memories!
For some, it will be a return to familiar spaces and faces. For others, it will be an opportunity to become familiar with the Ranch and Ranch Staff prior to next summer when they graduate from camp sessions at the Lodge to those at the Ranch!
Do your friends wonder what you do at camp and why you love it so much? Take this opportunity to invite them to join you for Pumpkin Party; introduce them to the Ranch and share in your life at camp!

REGISTRATION TBA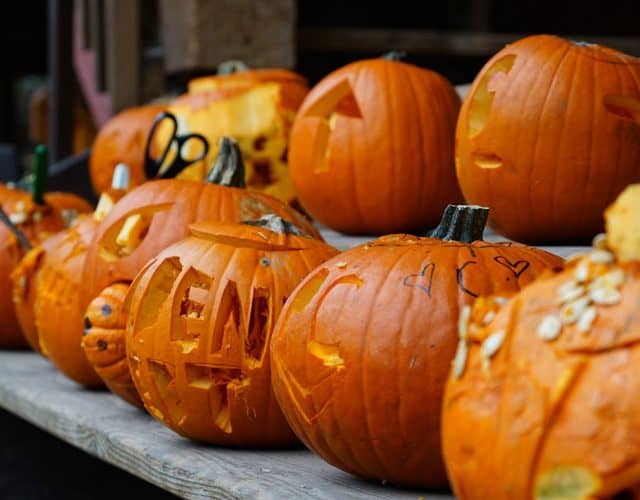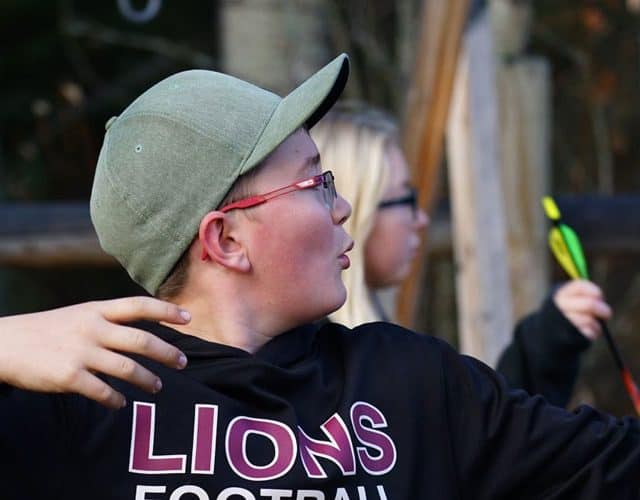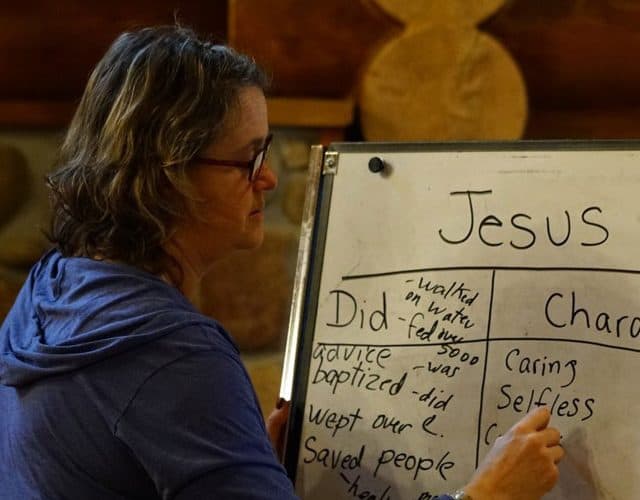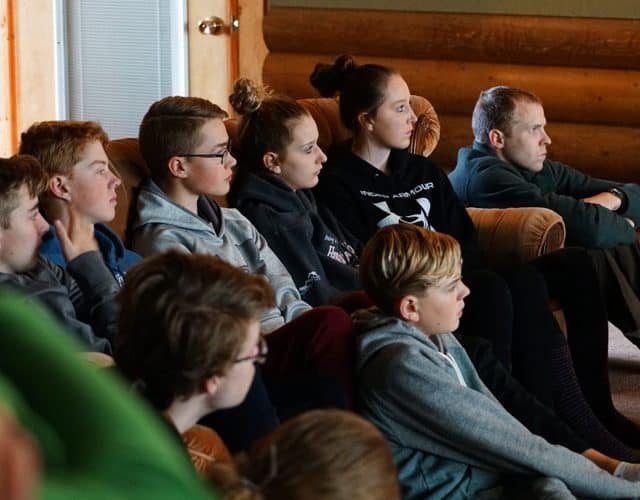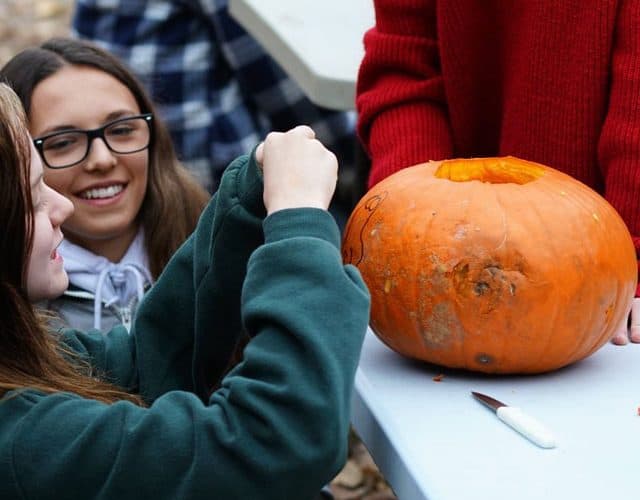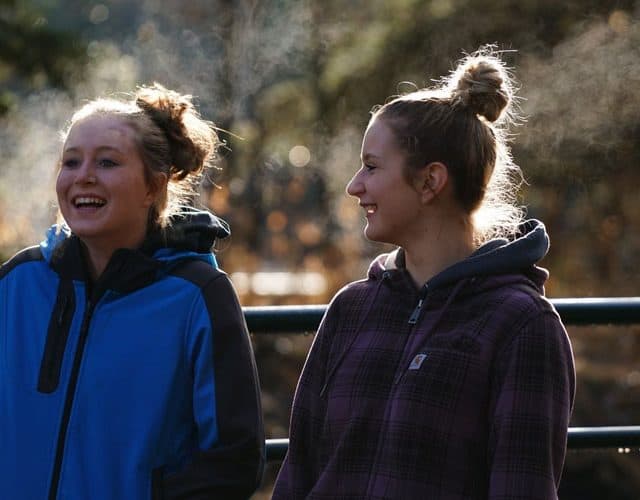 ADDITIONAL INFORMATION
Whether it is your first time at the Ranch or you've been a Ranch Camper for several years, this will be an amazing weekend of activities, hanging out with friends, learning more about who Jesus is and how amazing He thinks you are! Activities will include riding, canoeing, wall climbing, archery, wide games, hay-rides, great Bible discussions, pumpkin carving, campfires and so much more!
Come experience the incredible beauty of camp in the fall and continue the adventure! There will be quality teaching, discussion, Bible study and prayer. We invite you to come and investigate with us as we discover the real worth of following Jesus Christ, how He can totally change us, and then how He can work through us to change the lives of those we are entrusted with to lead spiritually!
Dates: TBA
8 pm Friday – 2 pm Sunday
Ages 11-19
Cost: $140 (+GST)
Bring A Friend Discount: 15% off camp fees for you and a friend IF your friend is a first-time camper at Alberta Pioneer (Discount will be applied by Pioneer Camp Office once both campers have registered).
Parent Drop-Off: Friday @ 8 pm
Parent Pick-Up: Sunday @ 2 pm
Transportation (See below) is also available from Calgary, Edmonton, Red Deer: One-way ($35+GST) or Round-trip ($70+GST)
Registration Closes: TBA
Registration Cancellation Policy: Cancellations will receive a full refund less the $35 non-refundable deposit processed at the time of registration. No refunds will be made for dismissals due to disciplinary action, late arrivals or early departures. Withdrawal during camp on physician's orders will result in the value of fees for the unexpired term being refunded.
Transportation is also available from Calgary, Edmonton, Red Deer: One-way or Round-trip.
For those using Pioneer Camp Transportation, please arrive 15 minutes before departure times to allow sufficient loading time. The Pumpkin Party transportation times are listed below.
Please Note: Pioneer provided transportation will be arranged based on the number of campers we have requesting it. We may use a charter bus, school bus, mini-bus or Pioneer owned vehicles such as a Suburban; to be determined based on numbers.
LOADING for camp: 5:45 pm
DEPARTING for camp: 6:00 pm
ARRIVING from camp: 4:30 pm
LOADING for camp: 5:45 pm
DEPARTING for camp: 6:00 pm
ARRIVING from camp: 4:30 pm
DEPARTING for camp: Approximately 7:20 pm – 7:30 pm
ARRIVING from camp: 3:30 pm
Note: Red Deer transportation uses same transportation as provided for Calgary. Departure time dependent upon Calgary transportation schedule.
Contact Ranch Office (403-845-6777) with your cell number and they can text you a more exact departure time when transport is on its way from Calgary.
Please Note:
The above schedules are for departures on the 1st day of the reunion weekend and returns on the last day of the reunion weekend only.
Pick-up locations:
Calgary: Calgary Deerfoot City (formerly Deerfoot Mall) 901 – 64 Ave NE. Meeting location will be in the large parking lot just to the EAST of Tim Hortons in the NE corner of the mall.
Edmonton NEW: Ikea Parking Lot – far SW corner – Going north on HWY 2, take the 19th Ave exit. Turn right onto 102 St NW. Turn left. Turn right. Transportation will be in the far SW corner of the parking lot.
Red Deer: UFA Burnt Lake – Take 67 St/Hwy 11 overpass west across Hwy 2. Turn right onto Burnt Lake Trail (at the Fas Gas). Go straight until you reach a stop sign. Turn right at the stop sign onto Poplar Ridge Rd. UFA will be on your left.
Transportation Cancellation Policy:
Cancellation less than one week prior to the reunion weekend… full refund less 50% of the transportation fee.
Exception: medical reasons with a note from the doctor (full refund).
Contact us for more information using the below contact form or call us at 403-638-2660.