Camp @ Home is an initiative for our camp community by our camp community. We want to champion families with endless, kid-friendly activities and resources, so you can bring the camp experience right into your home.
Last modified: July 10, 2020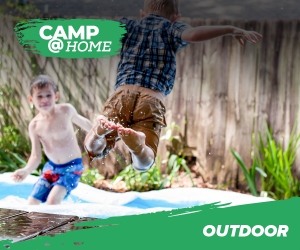 EPIC DIY OUTDOOR OBSTACLE COURSE FOR KIDS
A backyard obstacle course is a great way to get your kids outside, active and feeling challenged. Using everyday household items and toys, you can put together a fun and low-prep obstacle course that is both easy to set up and take down. Share your Ninja Warrior videos with us on Facebook and Instagram.
Here Are Creative Ways to DIY Your Obstacle Course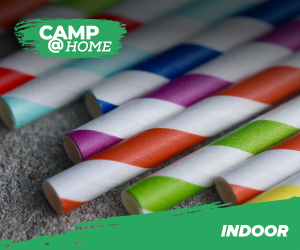 STRAW MAZE ACTIVITY FOR YOUNG CHILDREN
Who knew you could keep your kids entertained for hours with only a straw and a pom pom? Design a maze by taping blue tape onto the floor. Time your kids and see who can blow the pom pom through the maze with their straws the fastest! Share your twist-n-turns with us on Facebook and Instagram.
See a Straw Maze Example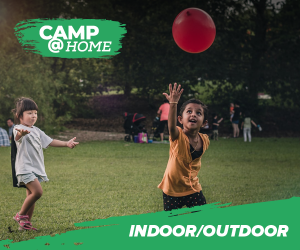 KEEP UP THE BALLOON CHALLENGE
Looking for a fun indoor or outdoor activity that comes with a friendly side of competition? Play individually or get the whole family involved in our "Keep Up The Balloon Challenge", and share your submissions with us on Facebook and Instagram.
Join The Challenge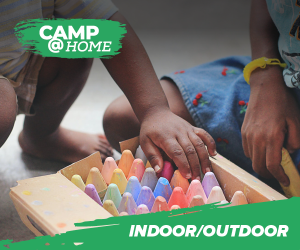 AT-HOME COLOUR SCAVENGER HUNT
Perfect as an indoor and outdoor activity, this simple yet creative scavenger hunt is perfect for young children. Cheer on your child as they scavenge in and around the house for items that match all the colours of the rainbow. Share with us your colourful treasures on Facebook and Instagram.
Learn How to Put Together a Colour Hunt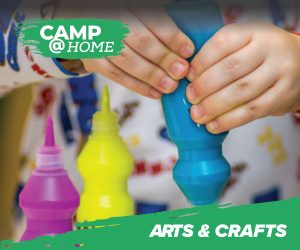 DAY & NIGHT PAPER PLATE CAMPING CRAFT
The best part about camp is going to bed, looking up at the bright stars, and waking up to a clear, blue sky. Keep your kids busy and reminiscent of those long days and short nights at camp with this adorable paper plate craft. Show us your day and night camp scenes on Facebook and Instagram.
Create Your Own Camping Paper Plate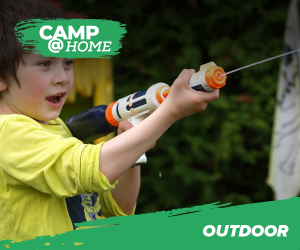 SQUIRT GUN AND CUP WATER RACE
Nothing beats the summer heat more than water activities! See who can race their cup to the finish line by squirting a water gun at a plastic cup. Make it a relay race, or get your thinking cap on to make each race increasingly more challenging. Share your own versions with us our Facebook and Instagram.
Get Some Relay Race Inspiration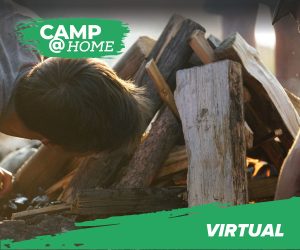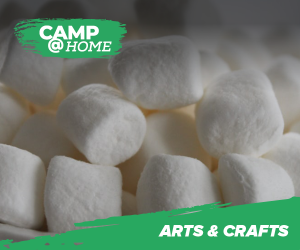 MARSHMALLOWS AND TOOTHPICKS BUILDING CHALLENGE
Bring out the inner future architect or engineer in your child with this hands-on, STEM activity. Using just marshmallows and toothpicks, challenge your kids to build a famous landmark or a familiar camp building. Share your marshmallowy structures with us on Facebook and Instagram.
Start Building Your Structure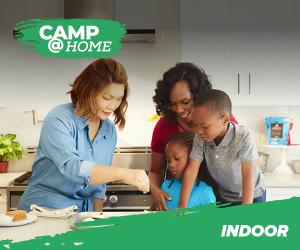 MYSTERY INGREDIENT S'MORES SNACK MIX RECIPE
While we may not be able to sit around the campfire and roast marshmallows together this summer, the s'more lives on! Try this delicious and easy-to-make s'mores snack. Add an extra ingredient (or two) to make it a special family recipe, and tell us your mystery ingredient on Facebook and Instagram.
Try This S'mores Mix Recipe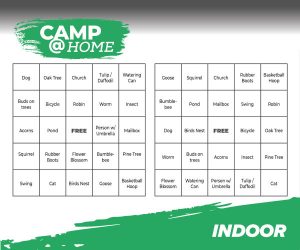 NEIGHBOURHOOD BINGO
Turn your next walk into a camp-wide game! There is nothing like a bit of light-hearted family competition to spice up a walk through the neighbourhood! Just remember to maintain physical distancing restrictions.
Download Bingo