Pioneer Women's Weekend

May 27-29, 2022 | Pioneer Lodge

Do you feel like you are living in unhealthy soil? Do you want to more than just survive?
Join us for the weekend to nourish the soil of your life.
Theme: Thrive! More Than Just Surviving.
Weekend includes: A space to relax, play, visit, sing, and listen; a space to be in the great outdoors on foot or on the back of a horse; a space to laugh together, to contemplate, to enjoy mountain views or to sit in front of the fire and enjoy a great cup of coffee or tea. There will be door prizes and great food! Our amazing speaker, Lynda, and our worship team will guide our weekend together as we contemplate what it means to thrive, even in tough surroundings. There is a space for you. We look forward to seeing you here.
Additional Information
Registration: Registration must be done in advance and will be taken on a first-come-first-serve basis, up to a maximum of 43 guests.
Date: May 27-29, 2022
Time: 7:00 pm Friday – 1:00 pm Sunday
Cost: $275 (+GST)
Registration Closes: May 20, 2022
Get Directions Here
If camp capacity numbers are reduced due to Government COVID restrictions, and camp has to reduce enrolment in registration:

Priority registrations will be given by date of registration. Once we have reached our event capacity for guests/staff onsite, a waitlist will be created, and the registrant will be placed on it.

In the event that Pioneer Women's Weekend is cancelled due to a COVID outbreak, there are government mandates to shut down the camp site for all or part of the season, or the event is cancelled due to any other reason, the camp will issue a refund for the value of the fees of the unexpired term.
If parent/guardian/participant chooses to withdraw their event registration, regular cancellation policies will be in effect:

Cancellations will receive a full refund less the $50/person non-refundable deposit processed at the time of registration.
No refund will be made for dismissals due to disciplinary action, late arrivals, or early departures. if a participant is unwell while at camp, and it is determined that withdrawal from the event is required, the camp will credit the participant the value of fees for the unexpired term.
If your reason for cancelling is related to COVID-19, please notify our office.
InterVarsity's Pioneer Camp Alberta cannot guarantee to be a nut/peanut free environment. We do seek to reduce the risk of exposure and therefore do not use or serve peanuts, peanut products or tree nuts on camp property. Nuts or products containing nuts will not be available in our Tuck Shop(s). However, the food we purchase may contain traces of nut products. Please do not bring any food items with you to camp that contain nut products (this includes chocolate bars, granola bars, etc.). Any items containing nut products will be removed from the camp.
Schedule Come away for a restful and refreshing time with us.
Friday evening:

Welcome & Get To Know You
Worship & Teaching
Campfire

Saturday:

Worship & Teaching
Free afternoon of activities including: trail rides, hiking, canoeing, archery, crafts and unlimited coffee!
Evening campfire with fun, worship, and teaching

Sunday:

Worship & Teaching
Delicious Brunch!

Activities include: horseback riding, walking/hiking, canoeing, archery, crafts, mountain views, and lots of free time to relax in front of the fire and enjoy our café.
Speaker's Bio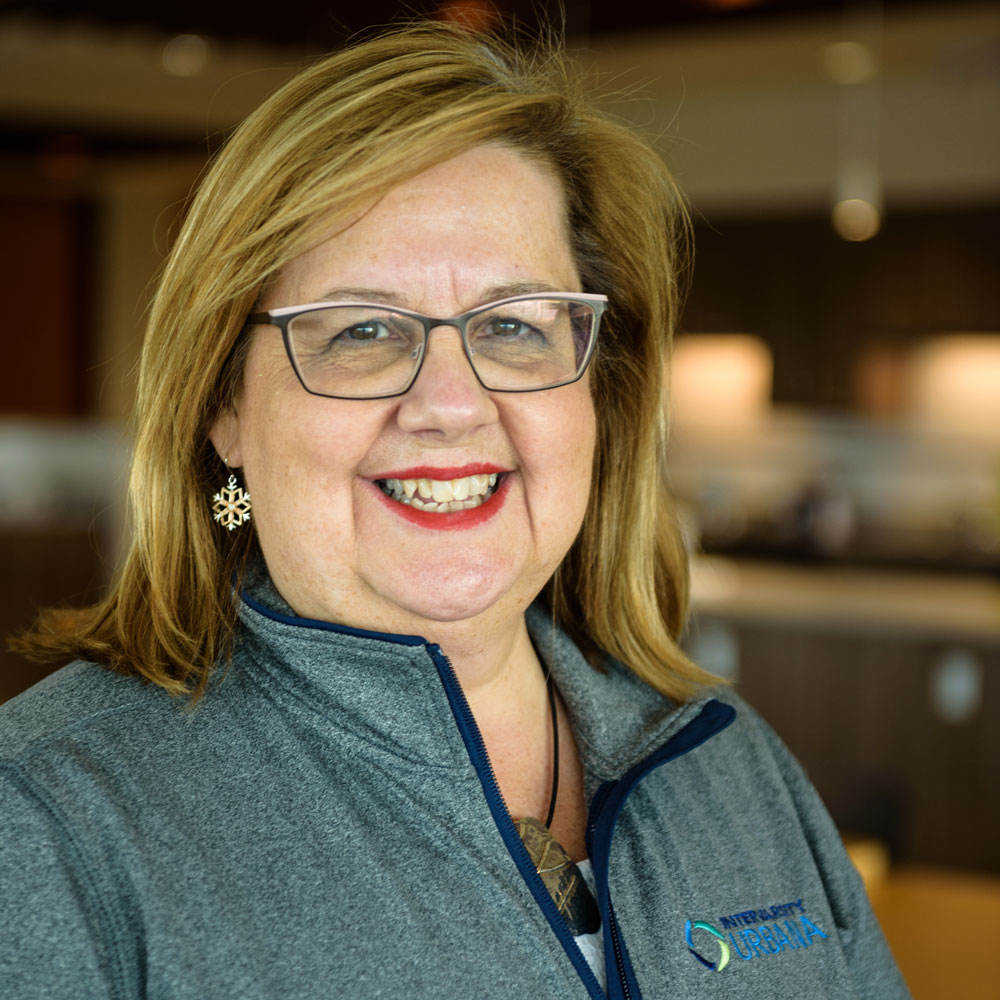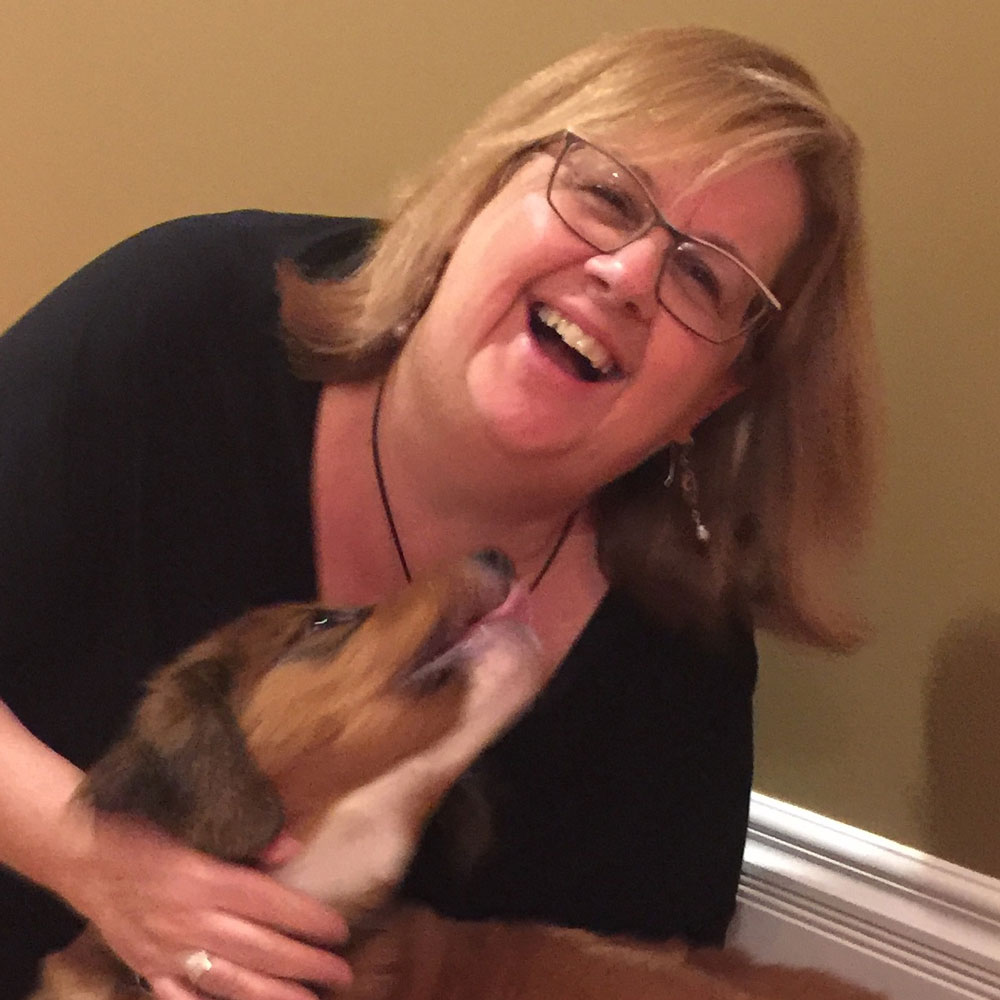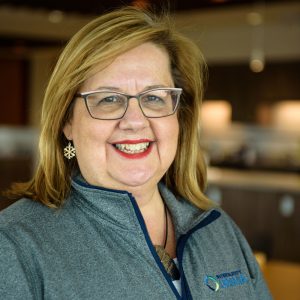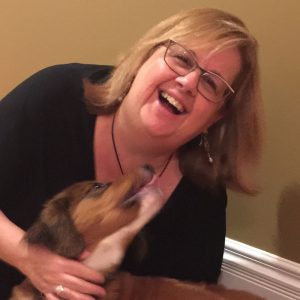 Lynda MacGibbon
If Lynda had to pick only two passions, they would be writing and seeing people thrive. She loves working with God to weave all the aspects of a person's life into an abundant and full life. One of her favourite quotes comes from an ancient Christian, St. Irenaeus: "The Glory of God is a person fully alive." This weekend, through stories, Scripture, conversation, and reflection, she will help us consider what it means for each of us to thrive.
Lynda has been with InterVarsity for 18 years, presently as the Vice-President of People and Culture. Prior, Lynda worked as a newspaper editor and reporter. Her other passions are friends and family (including her nieces — she has nine — and two great-nephews), mornings in prayer and reflection as well as lively conversations with creative people. Lakes, kayaks, photographing nature and reading are all things that help her thrive.
Using her life experience, Lynda has written a book called, "My Vertical Neighbourhood", based on her experiences connecting with neighbours in her condominium.
Worship Leader's Bio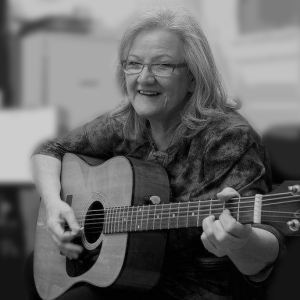 Meet our Worship Leader: Monika with a "K"
Growing up with the dream of being a performer on stage, the dream didn't become reality until late 1980, when Monika started singing in a little Irish Pub for open mike once a week. She sang with musician Billy Harper quite often and within the year, began doing gigs on her own. She has released 5 singles, including Until Tonight, Fantasy and I Forgot to Tell My Heart. Monika has been the recipient of several awards from the Country Music Association of Calgary, as well as being named for a Lifetime Achievement Award by the Alberta Men and Women of Country Music.
Monika has a heart for God and often leads worship at her church and has accepted invitations to lead at other churches. She has also performed at cowboy churches all over central Alberta. She has been teaching singing and guitar to young musicians in Alberta for 25 years and has a studio in Carstairs. She loves to share what she has learned over the years with up-and-coming artists.