Women of the Word Retreat

January 26-28, 2024 | Pioneer Lodge

Join us for a break from everyday life at Women of the Word. Discover for yourself God's message to you through Inductive Study together. Come prepared to mine for the treasures God has for us in His Word. You'll be engaging with a community of women who want to experience a deeper walk with God through hearing His voice.
Theme: "A Heart of True Worship" From the Tabernacle to Jesus, God has shown us how to have a heart that truly worships Him.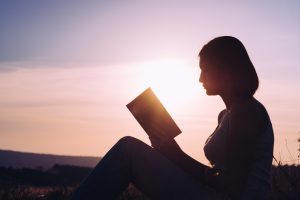 Beth Schmidt, Barb Snyder and Jan Burney have teamed up for over 20 years to engage women in fellowship with God and one another.
Schedule (subject to change)
Friday Evening:
5:00 pm: Arrive & Settle In
6:00 pm: Supper
8:00 pm: Session 1
9:30 pm: Snack
10:00 pm: Quiet in Camp
Saturday:
8:30 am: Breakfast
9:00 am: Worship
9:30 am: Session 2
11:30 am : Free Time
12:30 pm: Lunch
1:30 pm: Free Time
3:00 pm: Coffee Bar
4:00 pm: Session 3
6:00 pm: Supper
7:30 pm: Worship
8:00 pm: Relaxing/Sharing
9:00 pm: Coffee Bar
10:00 pm: Quiet in Camp
Sunday:
9:30 am: Worship
10:00 am: Session 4
11:30 am: Brunch
1:00 pm: Pack Up, Facility Cleaning, Farewells
2:00 pm: Departure
Activities Include: Time together in the Word, walking/hiking, mountain views, chatting and lots of free time to relax in front of the fire and enjoy our café.
Weekend Includes:
Joining us for great food (Yes! No cooking and no dishes!), discovering how to apply the inductive method of Scripture study to God's Word and reflecting on what He is saying to you personally, meaningful conversations with other women, the opportunity to enjoy the great outdoors, tons of laughter as we go through the weekend together; a space to contemplate and enjoy mountain views or sit in front of a fire and enjoy a latte; a time of relaxation and self-discovery with opportunities to be in community with other women. We look forward to you joining us on the journey.
Additional Information
Location: Pioneer Lodge, Sundre
Dates: January 26-28, 2024
Time: 5:00 pm Friday – 2:00 pm Sunday
Cost: $255 (+GST)
Deposit: $50 non-refundable deposit/person
Registration Opens: December 1st @ 1:00 pm
Registration Closes: January 17, 2024
If the camp is required to reduce enrolment in registration for any reason:

Once we have reached our weekly capacity for participants/staff onsite, a waitlist will be set up and the applicant will be placed on it. If there are sessions that are not full and that the participant is eligible to attend, your registration can be moved to one of those sessions.

In the event that a camp event is cancelled for any reason, the camp will issue a refund for the value of the fees of the unexpired term.
If parent/guardian/participant chooses to withdraw their event registration, regular cancellation policies will be in effect:

If you choose to cancel more than two weeks prior to the start of the event, you will receive the below refunds:
Cancellations will receive a full refund less the $50/person/retreat non-refundable deposit processed at the time of registration.

If a cancellation occurs less than two weeks before the start of an event, there will be NO REFUND except for medical reasons confirmed with a note from a doctor. In that case, you will get a full refund less the $50/person/retreat non-refundable deposit processed at the time of registration.
No refund will be made for dismissals due to disciplinary action, late arrivals, or early departures.
If a participant is unwell while at camp, and it is determined that withdrawal from the event is required, the camp will credit the participant the value of fees for the unexpired term. Depending on availability, the participant can use their credit to rebook the participant in an alternate current session when they are back to full health. If this is not possible, the camp will issue a refund for the value of the unexpired term or credit the participant for a future event or camp session.
InterVarsity's Pioneer Camp Alberta cannot guarantee to be a nut/peanut free environment. We do seek to reduce the risk of exposure and therefore do not use or serve peanuts, peanut products, or tree nuts on camp property. Nuts or products containing nuts will not be available in our Tuck Shop(s). However, the food we purchase may contain traces of nut products. Please do not bring any food items with you to camp that contain nut products (this includes chocolate bars, granola bars, etc.). Any items containing nut products will be removed from the camp.