Women of the Word Retreat

TBA | Pioneer Lodge

Join us for a break from everyday life at Women of the Word. Discover for yourself God's messages to you through the inductive method of looking at Scripture. Become part of a community of women who want to experience a deeper walk with God through hearing His voice in His Word (the Bible).
Theme: TBA (2nd in the "Women of the Word" series)
Weekend Includes: Joining us for great food (Yes! No cooking and no cleanup!), discovering how to apply the inductive method of Scripture study to God's Word and reflecting on what He is saying to you personally, meaningful conversations with other women, the opportunity to enjoy the great outdoors, tons of laughter as we go through the weekend together; a space to contemplate and enjoy mountain views or sit in front of a fire and enjoy a latte; a time of relaxation and self-discovery with opportunities to be in community with other women. We look forward to you joining us on the journey.

REGISTRATION TO BE ANNOUNCED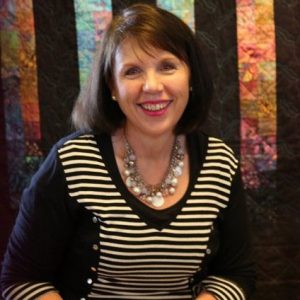 Beth Schmidt is a Bible teacher who lives with her husband Arnie, in a forest southwest of Calgary. They have 3 grown daughters, and now a baby granddaughter too!
Beth came to know the Lord as a girl at Ontario Pioneer Camps in Muskoka, where she first learned to love the Word of God. She has been teaching inductive Bible Studies for over 40 years, and has loved seeing many people become engaged in knowing the Lord through His Word. Currently, Beth shares in the sermon ministry at her church as well as teaching 2 weekly inductive study groups in the book of Romans. She is also one of 8 Canadian trainers for Precept Ministries in Canada, training Canadians in the inductive method of studying the Bible.
Beth has been involved in numerous Christian organizations including: Inter-Varsity Christian Fellowship, Pioneer Camps, past board member and conference speaker for Christian Camping International, current board member for Precept Ministries International, and leads the teaching ministry in her home church, Millarville Community Church.
On the creative side, Beth is an avid quilter with a healthy balance of both finished and unfinished quilts in her home. She is also an accountant, which can be creative at times too!
Additional Information
Date TBA
5:00 pm Friday – 2:00 pm Sunday
Cost: TBA
Registration Opens: TBA
Registration Closes: TBA
Get Directions Here
Cancellation Policy
Women of the Word Cancellation Policy: Cancellations will forfeit the $50/person non-refundable deposit processed at the time of registration.
Register Now
Schedule (subject to change)
Friday Evening:
5:00 pm: Arrive & Settle In
6:00 pm: Supper
8:00 pm: Session 1
9:30 pm: Snack
10:00 pm: Quiet in Camp
Saturday:
8:30 am: Breakfast
9:00 am: Worship
9:30 am: Session 2
11:30 am : Free Time
12:30 pm: Lunch
1:30 pm: Free Time
3:00 pm: Coffee Bar
4:00 pm: Session 3
6:00 pm: Supper
7:30 pm: Worship
8:00 pm: Relaxing/Sharing
9:00 pm: Coffee Bar
10:00 pm: Quiet in Camp
Sunday:
8:30 am: Breakfast
9:30 am: Worship
10:00 am: Session 4
11:30 am: Brunch
1:00 pm: Pack Up, Facility Cleaning, Farewells
2:00 pm: Departure
Activities Include: walking/hiking, mountain views, chatting and lots of free time to relax in front of the fire and enjoy our café.
Contact for More Information