Spiritual Leadership Training Weekend
Spiritual Leadership Training

NEW!! March 20-22, 2020 | Pioneer Ranch

The Spiritual Leadership Training weekend is for ALL volunteers, no matter what role you are filling while at camp!
This weekend is designed to teach, grow and develop you spiritually; equipping you to become a better spiritual leader in whatever role you find yourself this summer. We all know that we can only lead from within the limits of our own experience – so let's grow those limits!
ADDITIONAL INFORMATION
There will be quality teaching, seminars, discussion, Bible study and prayer. We invite you to come and investigate with us as we discover the real worth of following Jesus Christ, how He can totally change us, and then how He can work through us to change the lives of those we are entrusted with to lead spiritually!!
Date: March 20-22
Time: 7pm Friday – 2pm Sunday
Speaker: Nigel Pollock
Cost: Recommended donation of $50
Registration Closes: March 13 (Contact Office once registration date has passed if interested in attending.)
REGISTER FOR EVENT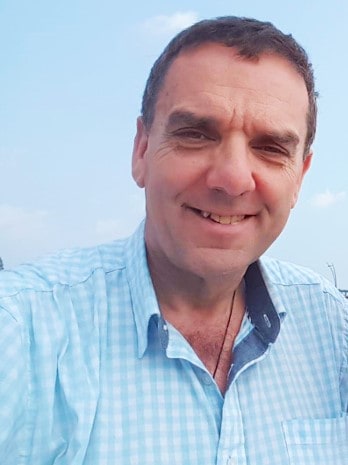 Nigel Pollock is the recently appointed president of InterVarsity Canada. He comes to us with a heart for and experience in both camp and campus ministry. He became a Christian as a teenager at summer camp in Scotland, where he was born and raised. As a university student, he joined the University and Colleges Christian Fellowship (UCCF) in Aberdeen and then, upon graduation, began to work for the movement. He continued in various roles with UCCF for 18 years until he and his wife, Ailsa and their three sons moved to New Zealand to lead the movement there. While the Tertiary Student Christian Fellowship (TSCF) does not own camps, they do run family, student and alumni camps. Nigel has also been involved in organizing and leading many camps over the years and is looking forward to re-engaging with this ministry in Canada.
Nigel brings with him 30 years of collaborative and team-oriented leadership experience, along with a passion for evangelism and a love of teaching Scripture. Nigel is also an award winning and highly trained sports coach who integrates his love of sports with his love of the Gospel.
Nigel and Ailsa's three sons live in New Zealand. His eldest son, Luke, 24, met his wife Roxanne while they were both working at Pioneer Camp Alberta (Sundre) a couple of summers ago. Jamie, 22, and Craig, 19, are both in university in New Zealand.
For more information contact Jenny Al-Adra, Ranch Summer Director with the form below.