Spiritual Leadership Training Weekend
ADDITIONAL INFORMATION
There will be quality teaching, seminars, discussion, Bible study and prayer. We invite you to come and investigate with us as we discover the real worth of following Jesus Christ, how He can totally change us, and then how He can work through us to change the lives of those we are entrusted with to lead spiritually!!
Date: June 14-16
Time: 7pm Friday – 2pm Sunday
Cost: Recommended donation of $50
Registration Closes: June 7
Speaker's Bio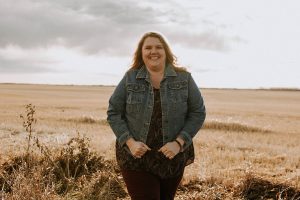 Born and raised in Billings, MT, Lisa is a daughter to Walt and Priscilla, sister to Mike and Trish. She received her B.A. in Social Work from the University of Washington and her M.A. in Global Leadership from Fuller Theological Seminary. She makes her home these days in Didsbury, Alberta.
Lisa worked for many years with InterVarsity Christian Fellowship on both sides of the 49th parallel in the Pacific Northwest, Alaska, Wisconsin, Alberta and Saskatchewan. She loves students of all ages, building intercultural teams, planting ministry, leading with innovation and sharing adventure.
Her new role with Emergence brings her into dynamic partnership with Indigenous youth and young adults and their communities across Canada. Lisa is longing for a redemption of our collective history and a new way forward in respectful relationship.
REGISTER FOR EVENT
For more information contact Jenny Al-Adra, Ranch Summer Director with the form below.