EXPLORE THE WORLD ON AN OUT TRIP!
We specialise in a variety of out-trips specifically designed according to campers' ages. All campers will spend one to seven days on a trip, depending on the camp session they attend. Whether it is river canoeing, day hiking, backpacking, or horseback riding, each trek is unique and designed to build skills and character.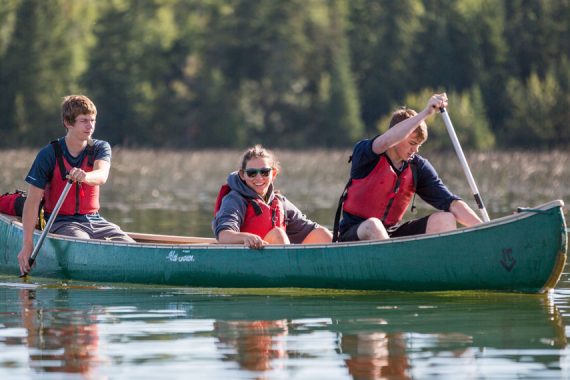 Canoeing
The truly Canadian way to travel! All equipment and food gets packed into canoes and we travel downstream to new scenes of beauty and adventure every day. Learn how to safely travel on a river, to avoid or navigate rapids, surf a canoe, and swim in whitewater. Days end with new campsites, good food and falling asleep to the sound of the river.
Backpacking
Experience creeks, lakes, alpine meadows and mountain ridges. Cabins can test their endurance by hiking all day long or choose to stop and nap in a sunny meadow. Set up a base camp and scramble a peak or move camp each day to discover something new. Returning to backpacking year after year will allow campers to go deeper into the back-country and experience new challenges and rarely seen wilderness.
As a step along the adventure, 13 year old campers will spend their out-trip backpacking and setting a good foundation of skills before choosing to add canoeing or riding for those campers aged 14 and above. Warning: campers may get so hooked on backpacking that they never try another out-trip option!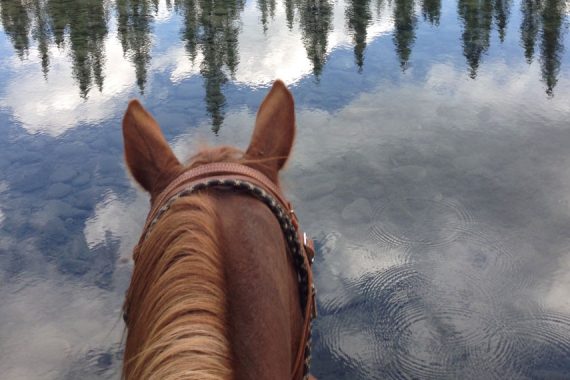 Riding
Spend days exploring on horseback. Take on the challenge of finding new trails, spend long days in the saddle, enjoy an afternoon watching the clouds while the horses graze and learn how to care for horses over multiple days. Ride through open fields, beautiful forests, creeks and mountains. Enjoy evenings around the campfire and under the stars with good food and great friends. Each year will bring new challenges in the trails, horses and even learning to pack!
Importance of Packing Lists
Please pay close attention to the packing lists provided. These items are absolutely necessary for a successful and enjoyable trip. Many of these items can be borrowed from friends, rented or purchased used. If you have any questions or concerns about the out-trips or the packing list, please do not hesitate to contact our out-tripping department.
NOTE… Trip locations and difficulty are based on the experience and goals of each individual cabin group. We have trips to cater to a wide range of abilities, so whether you want to go all day or stop to smell the flowers, we have a trip for you.