ALLOW US TO INTRODUCE OURSELVES...
Our staff are well trained to mentor & guide in all aspects of camp life, from developing skills to engaging in conversations about life and faith. We are here to serve you!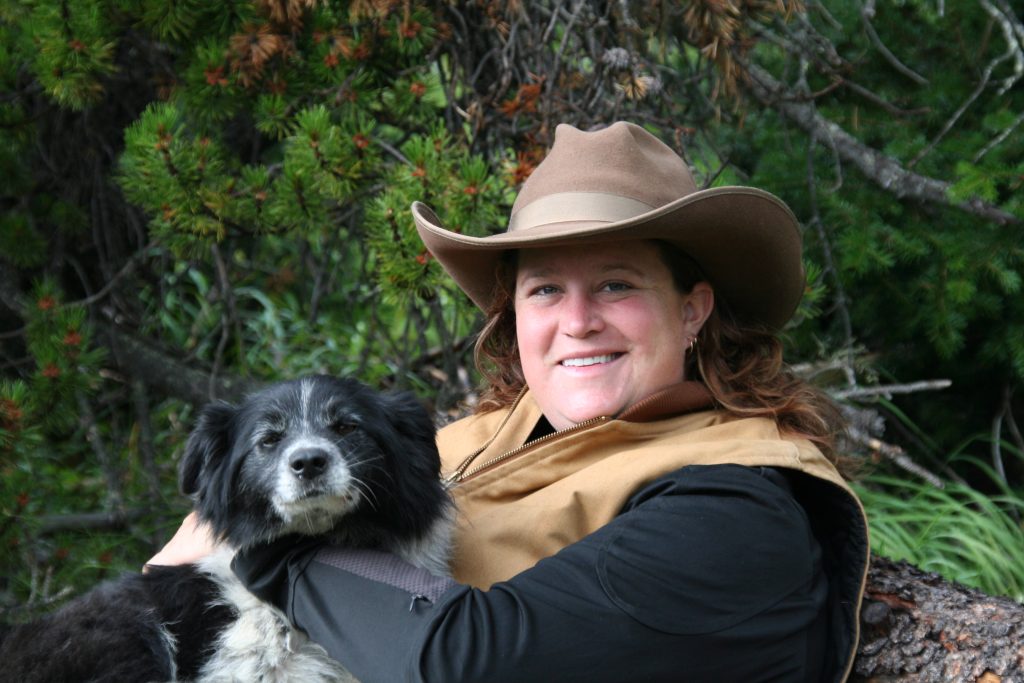 JENNY AL-ADRA
General Director
With not only growing up at Pioneer Camp Alberta, Jenny has also been a consistent leader here for most of her life, even as she pursued other vocational callings and began to raise her family. Coming onboard in 2023 in the role of General Director, she is now responsible for both the Sundre and Rocky Mountain House sites.
Jenny holds degrees in both teaching and counselling and has worked as a counsellor in the school system and private practice. She has previous experience as a youth pastor and InterVarsity campus minister for high school students. Since 1999, she has also served consistently as a summer director at Pioneer Alberta.
When Jenny turned 10 years old, she began to attend Pioneer Alberta as a camper. However, her life at Pioneer began before she could walk, when her parents, Don and Margie Stinton, served at camp. Now her own children are campers.
"I was a staff kid," says Jenny, "I have a deep connection to the history of Pioneer Alberta. I also have a clear calling to the future. As we emerge from the difficult years of the COVID pandemic, I am eager to help bring stability, clarify purpose and renew hope for this generation of young people."
Jenny values camp as key place for children, teens, and young adults to know Jesus and experience God in significant ways.
"People need hope," says Jenny. "So many people feel so stuck; camp gives them a break from the hard stuff of life and gives a sense that there could be connection, purpose and meaning."
Staff at Pioneer Lodge, Sundre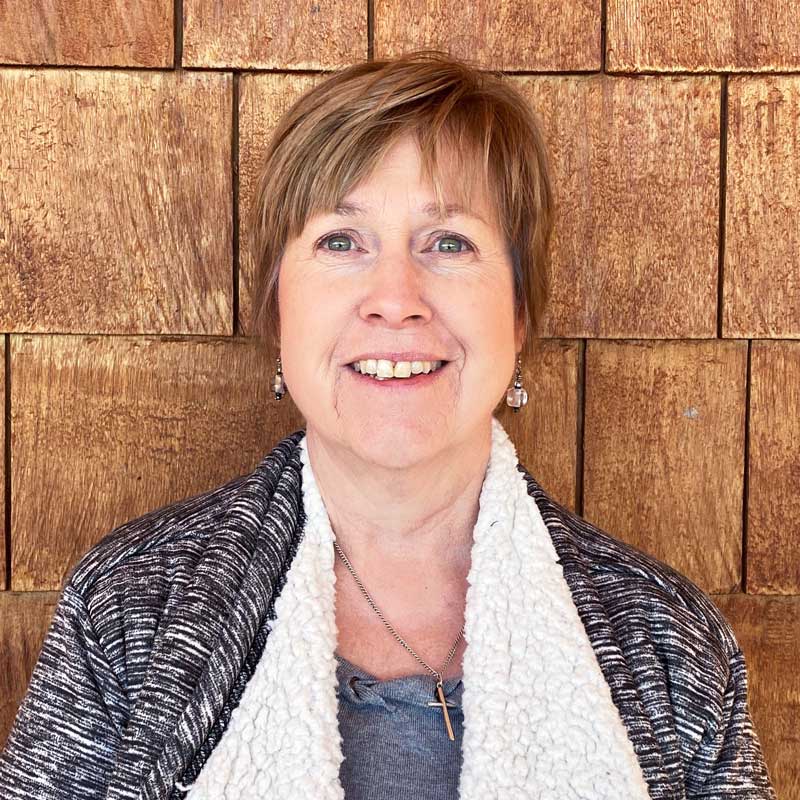 BONNIE BALES
Bookkeeper
Bonnie finds great joy in keeping the books for Pioneer Camp Alberta for both of our sites. With a great attitude and a friendly demeanour, Bonnie is a great asset to Pioneer Camp. Bonnie and her husband, Scott, live in the Sundre area.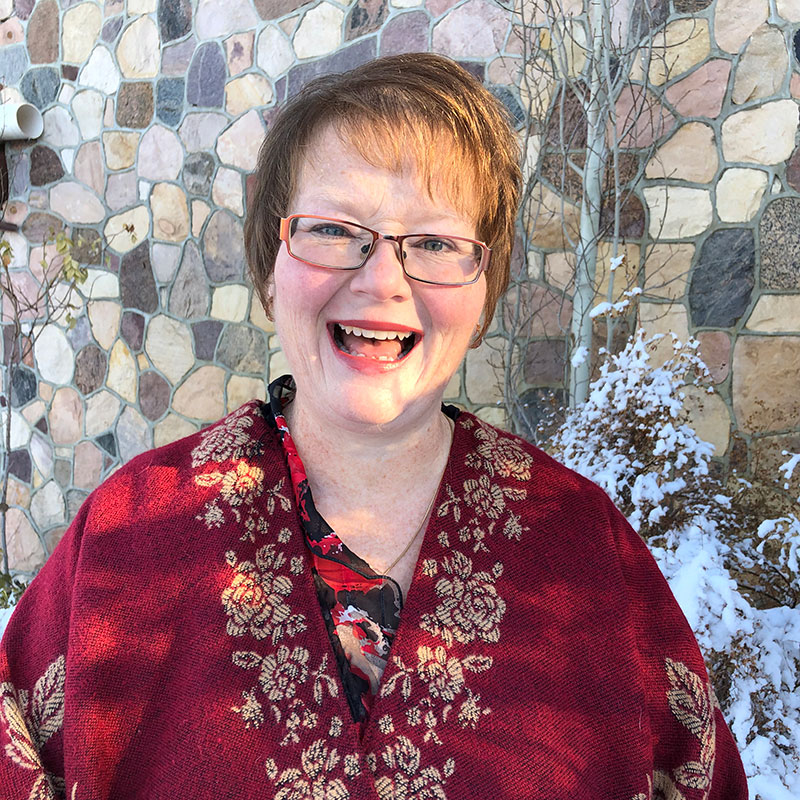 DELLA GANSKE
Office Manager | Summer Registrar
Della is originally from Manitoba and has worked in ministry overseas and in Canada for more than 25 years, with a focus on administration and teaching. Della has also worked to create online ESL courses for international students wishing to improve their English skills. In 2011, Della moved from Prince George, BC to Sundre, Alberta to join the staff at Pioneer Camp. She is the Office Manager for Pioneer Lodge, Sundre and doubles as the Summer Camp Registrar for both the Sundre and Rocky Mountain House sites.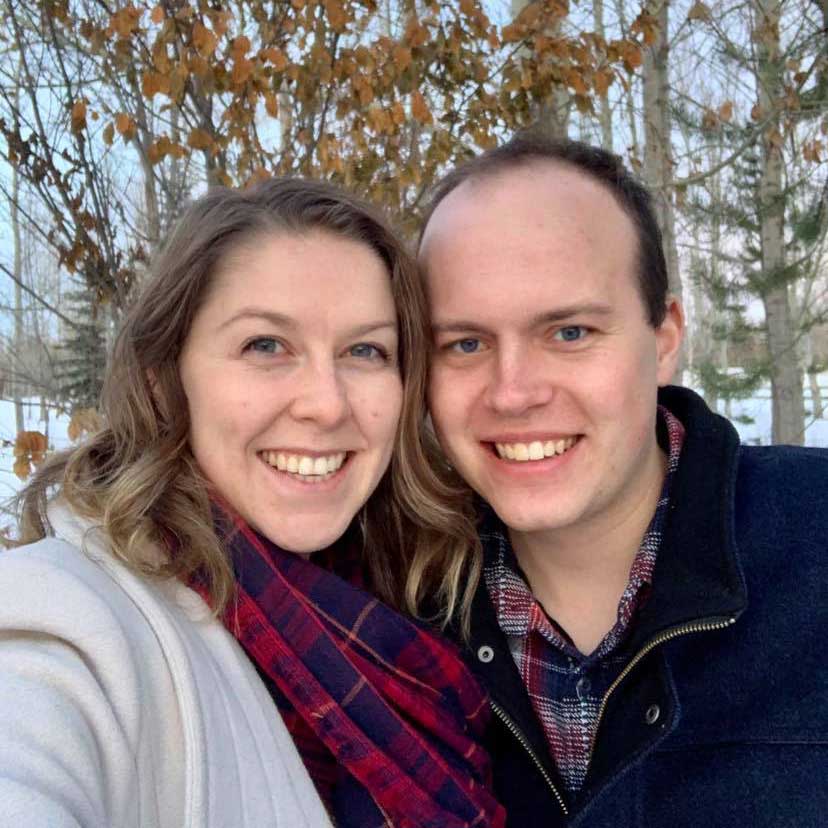 RACHEL SCHMIDT
Special Programs Coordinator
Rachel Schmidt grew up in Drayton Valley, AB and has been involved with Pioneer Camp as part of the Staff since 2013. Rachel loves the Great Outdoors and loves working with volunteers and our seasonal staff teams. For several years Rachel served at our Pioneer Ranch site as their Guest Group Coordinator and then as the Pioneer Lodge Summer Director. Rachel now lives in Calgary with her husband Ben and serves as our Special Programs Coordinator.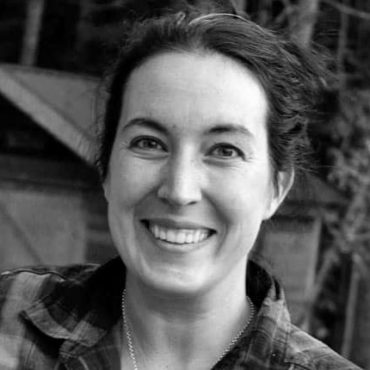 ALANNA WAINES
LEAD Program Director | Director of Operations
Alanna (Watton) Waines is from small town Alberta and grew up going to Pioneer Camp. As a teenager, Alanna's family moved to West Africa and since then she has enjoyed travelling the world and learning about different cultures and exploring diverse landscapes. For ten years, Alanna spent a portion of each summer volunteering at Pioneer Camp in various roles. Her favourite roles were cabin leading and directing Plunge, Pioneer Camp's High School Camp. In 2016 Alanna joined the Pioneer Camp Team with a Bachelor's of Social Work and diverse camp and outdoors experiences. She is excited about using her skills to encourage others and extend community to all who come to Pioneer Lodge.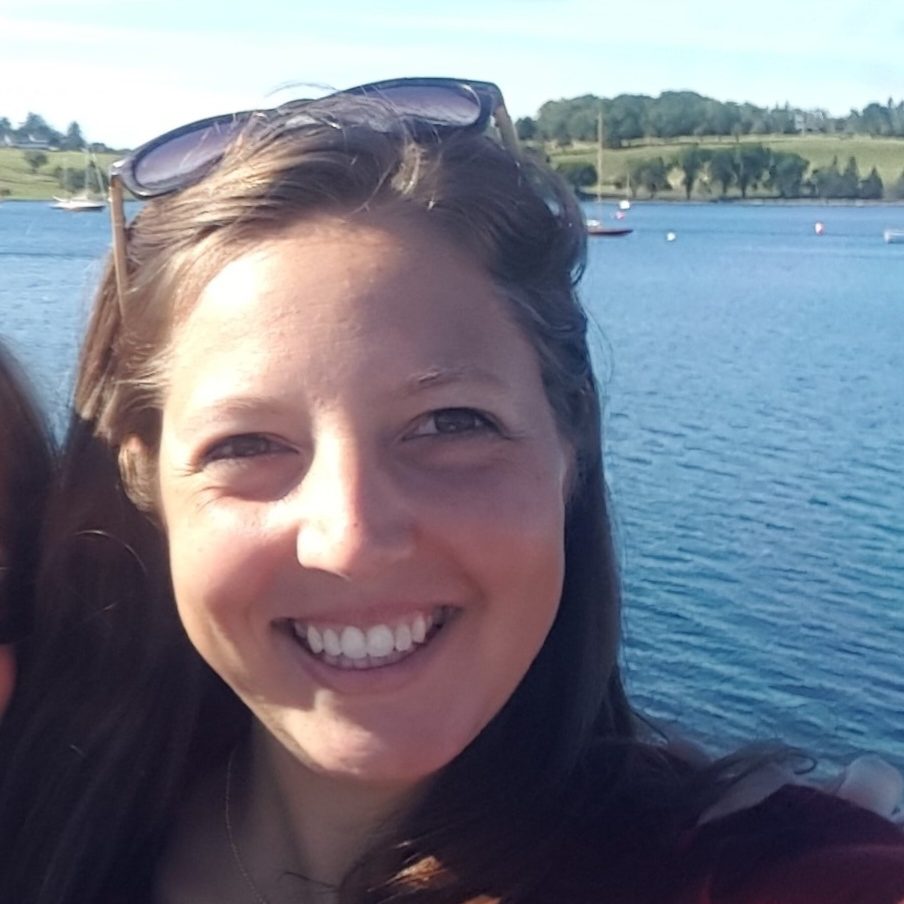 EMMA SZOSTAK
Summer Camp Director
Emma was born and raised in Canada, mainly in BC and Ontario, and revelled in the unique beauty each area offered. In 2017 she moved to Alberta where she met her husband, Steve. Emma was invited by a friend to volunteer at Sr. Girls camp in 2016 and volunteered with Pioneer Camp Alberta every year afterwards! In 2023, Emma came on staff with Pioneer Alberta and is excited to now be working as the Summer Camp Director at the Lodge. She loves the unique ministry that summer camps have in creating a safe space for people (campers and staff alike!) to adventure in creation, challenge themselves, and experience God. Some of the things Emma enjoys are paddleboarding, camping, hammocking, and exploring new places. She also loves learning new skills from water colouring to quadding, especially with friends!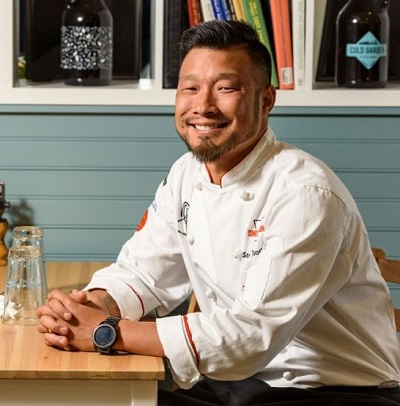 STEVE SZOSTAK
Food Services Manager
Steve was raised in Hamilton, Ontario and moved to Calgary in 2010 where he met his wife, Emma. They have both volunteered for Pioneer Camp Alberta (at both locations) for many years. With a passion for leadership and seeing young people grow and develop, Steve joined the team as Food Services Manager for the Lodge in 2022. With over 20 years experience in the hospitality industry, working for some well-known high-end brands, and being a restaurateur himself; his passion is to see peoples' relationships grow while sharing a meal. When he's not in the kitchen, Steve loves to keep busy. Whether it being skiing, horse back riding, camping or any other adventures. Steve is excited to be able to use his gift of leadership to help grow Pioneer Camp Alberta and see young people come to know and love Jesus.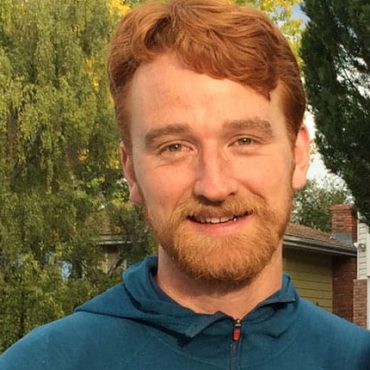 DANIEL WAINES
Site Manager
Daniel Waines' love of camping and the outdoors began in Liberia, West Africa. As a young lad he used to spend hours pondering the deeper questions of life while hiking through the jungle or bobbing in the tropical ocean's crashing waves. He loves working with his hands, figuring things out, and connecting with people.  He is thrilled to be working full time at Pioneer Camp Lodge and hopes that God will use him to bring Jesus' love, joy and encouragement to the people he interacts with.
Staff at Pioneer Ranch, Rocky Mountain House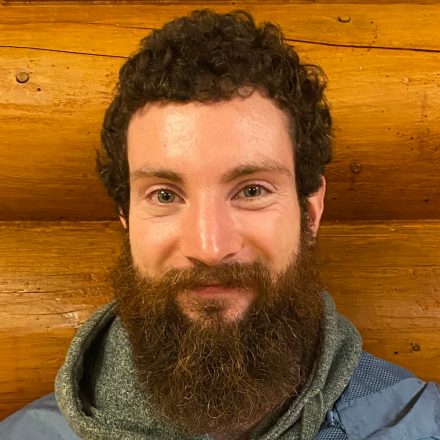 KEVIN REMPEL
Program Director
Kevin has been working and volunteering with Pioneer in various positions since 2011 and joined the year round team at the Ranch in 2021 as their Program Director. Kevin has a teaching background and is excited to use his skills and passion for the outdoors to welcome people to camp. He enjoys climbing, woodworking, music and many other outdoor activities. He is supported at camp by his wife and two young daughters.
Summer Teams
Each year, Pioneer Camp welcomes many young adults to our Summer Camp programs to teach, guide and support campers and oversee activities. These dedicated youth are the most valuable resource that we have. Positions available vary greatly but the same commitment and hard work is necessary for all.
We look for energetic young people who have a heart for God and who are willing to give of their time and energy to be models and mentors to the many campers who come to Pioneer Camp. Check out Summer Staff & Volunteer opportunities below.
Summer Staff