ALLOW US TO INTRODUCE OURSELVES...
Our staff are well trained to mentor & guide in all aspects of camp life, from developing skills to engaging in conversations about life and faith. We are here to serve you!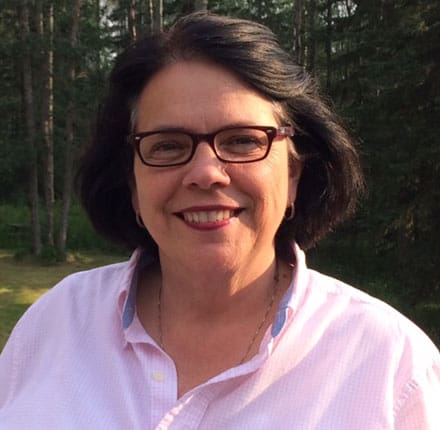 RUTH LEWIS
Executive Director
With more than 35 years' experience in youth ministry, Ruth brings a wealth of experience in helping young people reach their full potential.
For more than 25 years, Ruth served as a staff and ministry director for InterVarsity's campus work in Quebec. For more than 10 years, she directed a Leaders in Training Program at the Quebec-based camp, Frontier Lodge, which enabled her to work with college and university students during their summer breaks. In 2011, Ruth moved from Montreal to Sundre, Alberta, to become the Executive Director of Alberta Pioneer Camp. She is responsible for both the Sundre and Rocky Mountain House sites.
Staff at Pioneer Camp Lodge, Sundre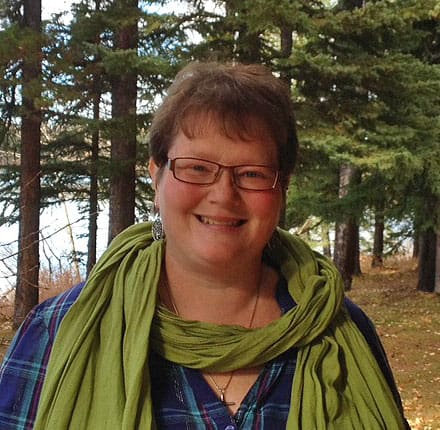 DELLA GANSKE
Office Manager | Summer Registrar
Della is originally from Manitoba and has worked in ministry overseas and in Canada for more than 20 years, with a focus on administration and teaching. Della has also worked to create online ESL courses for international students wishing to improve their English skills. In 2011, Della moved from Prince George, BC to Sundre, Alberta to join the staff at Pioneer Camp. She is the Office Manager for Pioneer Camp Lodge, Sundre and doubles as the Summer Camp Registrar for both the Sundre and Rocky Mountain House sites.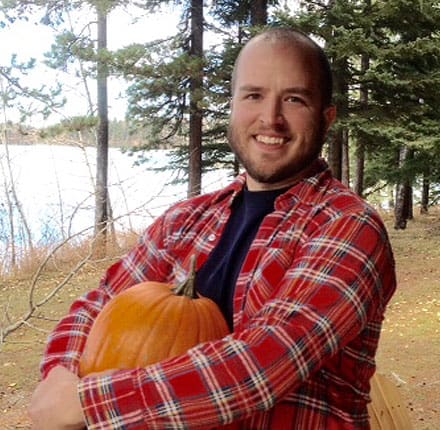 TIM RATHJEN
Food Service Manager
Tim first got involved with InterVarsity as an engineering student at the University of Victoria in 2004. He completed an internship with Ruth Lewis in Montreal after graduation, and has worked on and off for IVCF Canada for the past 9 years in Vancouver, Victoria, Montreal, Thetis Island, and now Sundre. When he's not playing hockey at the local rink, he can be usually be found underneath one of his many "project" vehicles.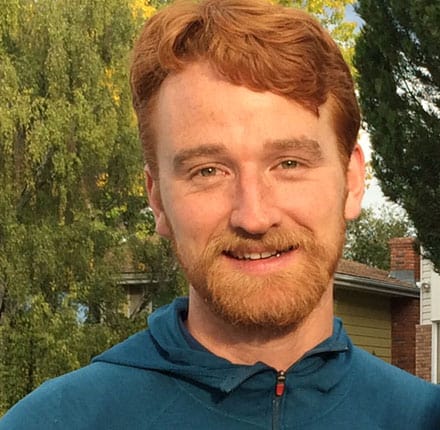 DANIEL WAINES
Site Manager
Daniel Waines' love of camping and the outdoors began in Liberia, West Africa. As a young lad he used to spend hours pondering the deeper questions of life while hiking through the jungle or bobbing in the tropical ocean's crashing waves. He loves working with his hands, figuring things out, and connecting with people.  He is thrilled to be working full time at Pioneer Camp Lodge and hopes that God will use him to bring Jesus' love, joy and encouragement to the people he interacts with.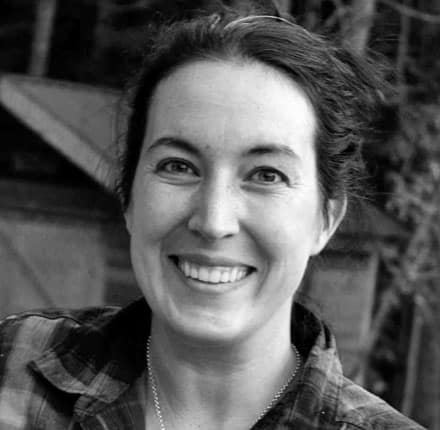 ALANNA WAINES
Summer Director
Alanna (Watton) Waines is from small town Alberta and grew up going to Pioneer Camp As a teenager, Alanna's family moved to West Africa and since then she has enjoyed travelling the world and learning about different cultures and exploring diverse landscapes. In the last ten years, Alanna has spent a portion of each summer volunteering at Pioneer Camp in various roles. Her favourite roles thus far have been cabin leading and directing Plunge, Pioneer Camp's High School Camp. Alanna joins the Pioneer Campteam with a Bachelor's of Social Work and diverse camp and outdoors experiences. She is excited about using her skills to encourage others and extend community to all who come to Pioneer Camp Lodge.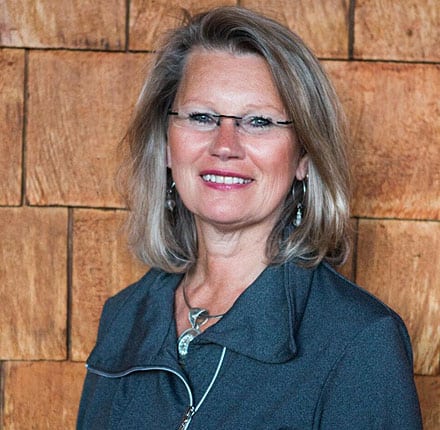 NANCY CUNNINGHAM
Hospitality & Housekeeping
Nancy Cunningham is a long-time friend and former employee of the Lodge in Sundre, and is returning to camp after several years. Nancy's role at camp is as our Guest Group Coordinator at the Lodge. Nancy is ideally suited to this role with her gift of hospitality. We are grateful for Nancy's commitment to the Lord and her enthusiasm to welcome people.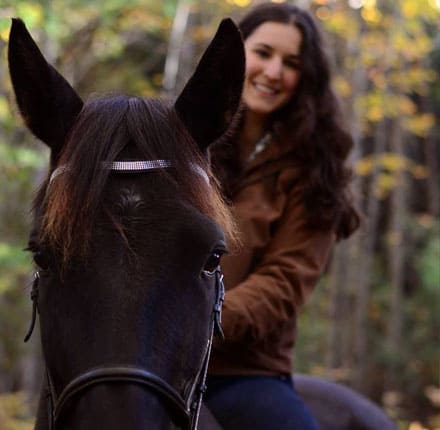 JOLENE PERDUE
Riding Director
Jolene Perdue spent her youth as a camper at Senior Girls' Camp . Jolene joins us as our Riding Director at the Lodge. Jolene has a heart for the Lord, kids and horses and has recently completed her Bachelor's degree in Equine Management from the University of Guelph. We are pleased to have Jolene on the Pioneer CampStaff Team.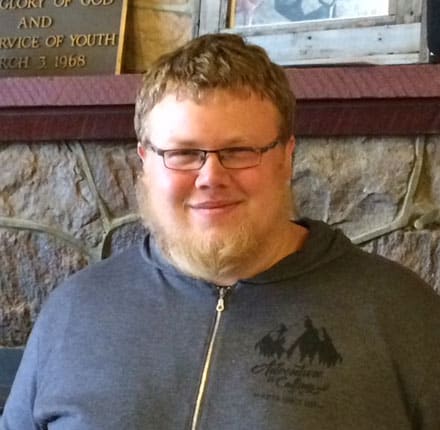 QUIN STOUFFER
Team Leader
Quin grew up going to camp at Circle Square Ranch in Austin, Manitoba (Spruce Woods CSR), took the LEAD program at Pioneer Camp Alberta last year and is back as our Year-Round Team Leader. Quin loves campers and has a servant heart. He is a great asset to our team.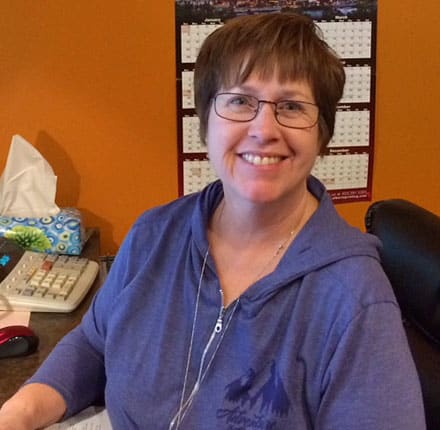 BONNIE BALES
Guest Group Coordinator/Bookkeeper
Bonnie finds great joy in working with our Year-Round Guests and also keeping the books for Pioneer Camp. With a great attitude and a friendly demeanour, Bonnie is a great asset to Pioneer Camp. Bonnie and her husband, Scott live in the Sundre area.
Staff at Pioneer Camp Ranch, Rocky Mountain House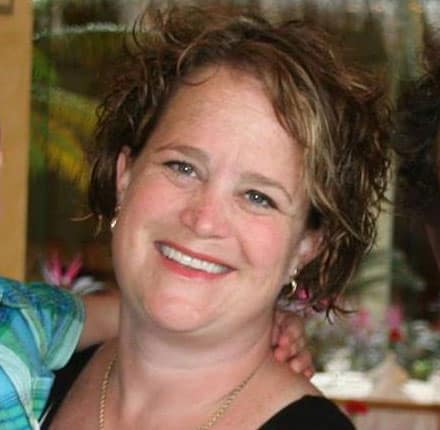 JENNY AL-ADRA
Summer Director
Jenny (Stinton) Al-Adra is a third generation Pioneer Camp person . Her grandparents were involved many years ago, her parents met at Pioneer Camp and her young children are on the cusp of becoming campers! Jenny has been on Pioneer Camp staff several times over the last 20 years and brings a wealth of experience as a teacher, youth worker and camp director. Jenny loves horses, the back country, and challenging young people to be all they can be. This summer Jenny will serve as our Summer Director at the Ranch and will also direct Senior Girls Camp and Senior Horsemanship.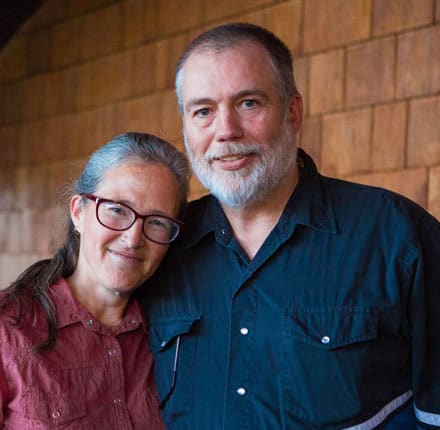 JIM OULD
Site Manager
Jim grew up on a farm in Central Alberta and is a carpenter by trade. He got involved with Camp Little Red after high school and worked with the horse program and maintenance there for many years, and then at Blue Bronna Wilderness Camp. Jim is glad to be serving God at Pioneer Camp.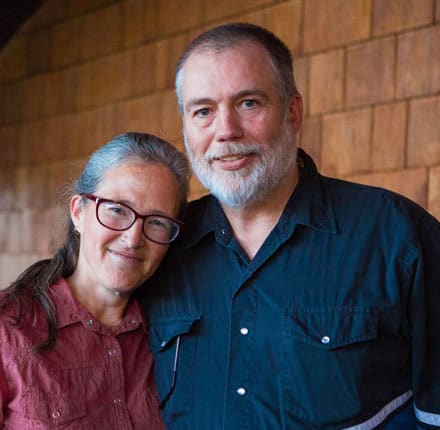 MARTHA OULD
Head Cook
Martha has lived in Alberta all her life and has been involved in camp ministry since she was 13. She is the mother of 5 grown sons and now has 4 daughters (in-law)! She therefore has always done a lot of cooking and enjoys feeding people. She has also cooked at Camp Little Red and Blue Bronna Wilderness Camp. Martha believes that cooking at camp is a ministry that God has called her to she is very happy to be serving at Pioneer Camp.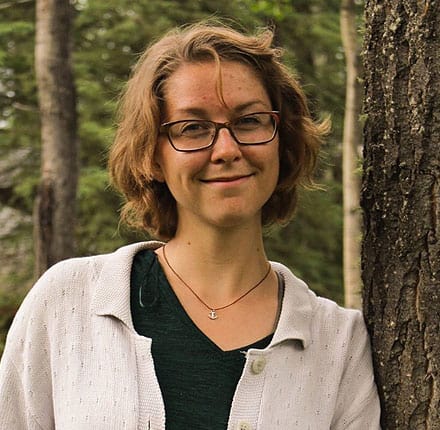 RACHEL SCHMIDT
Guest Group Coordinator
Rachel Schmidt grew up in Drayton Valley, AB and has been involved with Pioneer Camp as Summer Staff since 2013. Rachel loves the Great Outdoors and loves working with our year-round guests. Rachel serves as our Guest Group Coordinator at the Ranch and lives on site.
Summer Teams
Each year, Pioneer Camp welcomes many young adults to our Summer Camp programs to teach, guide and support campers and oversee activities. These dedicated youth are the most valuable resource that we have. Positions available vary greatly but the same commitment and hard work is necessary for all.
We look for energetic young people who have a heart for God and who are willing to give of their time and energy to be models and mentors to the many campers who come to Pioneer Camp. Check out Summer Staff & Volunteer opportunities below.
Summer Staff