EXPERIENCE THE PIONEER TEAM
More than 285 staff and volunteers join our full time staff each summer to help make Pioneer Camp an exciting, fun and safe camping experience for over 800 youth who attend our programs.
As a staff member you can expect to work hard, make great friends, and see God work both in your own life and in the lives of children and young people in a powerful way. Summer positions are on a volunteer basis but there are many opportunities to receive compensation while working at camp. Please indicate your interest in finding out more when you apply.
Summer Staff & Volunteer Applications are Now Available!
APPLY ONLINE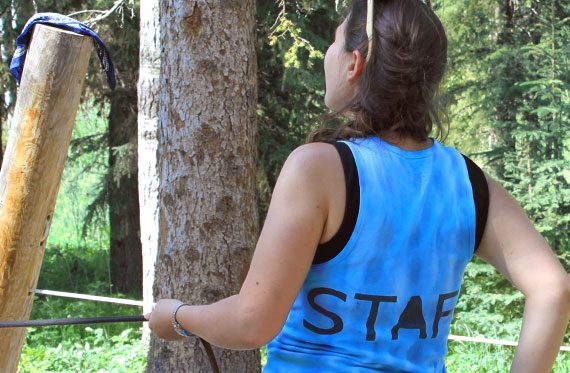 Does this sound like you?
Teachable, helpful, friendly, hard-working, maintain a positive attitude, reliable, flexible, and a team player

A faithful witness of Jesus Christ in word and action; in a committed relationship with Him; having a mature, growing faith and the freedom to share the same

A leader who has the flexibility and willingness to help out wherever help is needed

A leader who has an understanding of and caring for children

The ability to live and work in a camp environment

The ability to work with other staff in a spirit of co-operation

A demonstrated willingness to participate fully in camp activities

A successful result from screening procedures such as: police record check, reference checks and verification of special training certificates
Volunteer Job Descriptions
For further details & descriptions, click on the Volunteer Job Position(s) 
Hired Positions: Dates & Job Descriptions
For further details & descriptions, click on the Hired Position
Pioneer Lodge
Spring/Summer: (4 month positions)
April 29 – August 30, 2019
Spring/Summer: (3 month positions)
June 1 – August 30, 2019
Summer: (2 month positions)
June 26 – August 30, 2019
Pioneer Ranch
Spring/Summer: (4 month positions)
April 28 – August 28, 2019
Summer: (2 month positions)
June 28 – August 28, 2019