Summer 2020 Volunteer Opportunities
Pioneer Ranch (Rocky Mountain House) | Pioneer Lodge (Sundre)

Looking for something to do this summer? A way to get out of your house, out of the city and spend some time in nature?
Every year we are supported by the efforts of many volunteers and we are so thankful for all of the support that they show Pioneer every year! We know these are challenging times with the pandemic and that many of us are looking for ways to get away from our new normal.
That is why we wanted to extend an invitation to you to come to Pioneer Lodge (Sundre) or Pioneer Ranch (Rocky Mountain House) to help us with some work projects!
ADDITIONAL INFORMATION
As you may have already heard, due to the pandemic we will not be running summer camps for the first time in our history. Having no summer camps or rental groups leaves us with many months of warm weather and few people on site: an excellent opportunity to be part of a summer work crew! So, come and join us at either of our sites for some summer work projects!
Note: In an effort to be good stewards of this time, we have put some policies in place to help us work together safely to make the Lodge and the Ranch even better places to come back to in 2021! (Your help at the Ranch will help them prepare for their 70th anniversary next year!)
Pioneer Ranch (Rocky Mountain House) Fast Facts:
What: Help needed with various projects this summer. From roofing to painting buildings to deep cleaning the Ranch House to gardening, we can use any skill set you have!

When: Volunteer in either July or August!

When: Weekdays and weekends are both options.

Let us know your availability and will place you on the calendar!

Group Size: We are limited to groups of 7 people or less at any given time (this allows our on-site staff and volunteers to join you as you work, as well as prepare meals for you).

Registering: All guests must register over phone or email to come to camp ahead of their arrival. No walk-ins please.

Health Questionnaire: All guests must fill out a short health questionnaire upon registering to come to camp.

Physical Distancing: We will have physical distancing policies in place during your stay at camp.

Cost/Donations: There will be no charge to stay and volunteer at camp (just like our May Long Weekend work camps), but donations to cover the cost of your food or to cover the supplies of your project are always greatly appreciated.

Contact Us: If you would like to come with your household or friends or even just yourself, give us a shout! You can give our office a call at (403) 845-6777 or send us an email!

[email protected]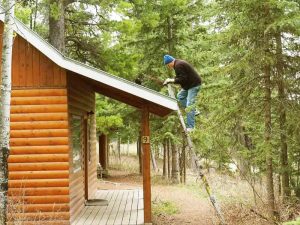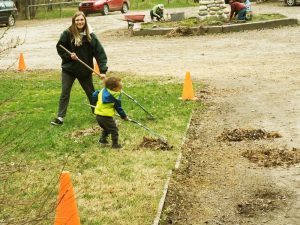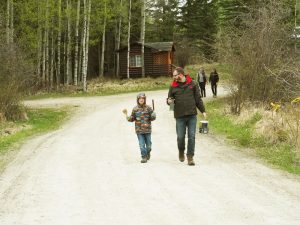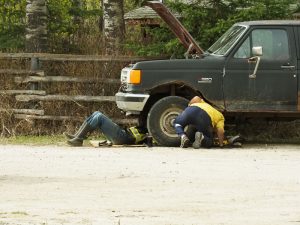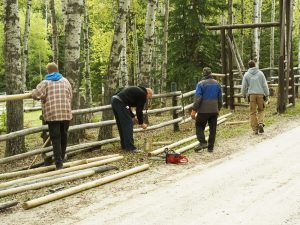 Pioneer Lodge (Sundre) Fast Facts:
What: Are you interested in taking a Day Trip to the Lodge to volunteer for some work projects? There is always a lot to do (from fixing fences to finishing our new staff cabins to mowing the lawns to chainsawing to weed whacking to painting), and we would LOVE your company! (And any skill set that you have!!)

When: Volunteer in July!

When: Weekdays and Saturdays are both options.

Let us know your availability and will place you on the calendar!

Group Size: We are limited to groups of 10 people or less at any given time (this allows our on-site staff and volunteers to join you as you work, as well as prepare meals for you).

Registering: All guests must register by email to come to camp ahead of their arrival. No walk-ins please.

Health Questionnaire: All guests must fill out a short health questionnaire upon registering to come to camp.

Physical Distancing: We will have physical distancing policies in place during your stay at camp.

Cost/Donations: There will be no charge to volunteer at camp (just like our May Work Weekend camp), but donations to cover the cost of food or to cover the supplies of your project are always greatly appreciated.

Contact Us: If you would like to come with your household or friends or even just yourself, give us a shout! Contact Alanna via email if you are interested!

[email protected]