Equipping for the future!
We are continually planning and preparing for our guest groups and campers being on site with us at our Pioneer Lodge (Sundre) and Pioneer Ranch (Rocky Mountain House) sites.
The operation of a camp requires many pieces of equipment, from the large to the very small. And they all add up. There are many departmental needs that you can contribute towards that will help equip Pioneer for the future in the areas of hospitality, food services, maintenance and barns.
What Do These Departments Need?
PIONEER LODGE LIST
3/4 ton Pickup Truck (new to us) ($5000)
Chafing Dishes for Kitchen ($270)
Medium sized Chest Freezer for Kitchen ($350)

Reciprocating Saw

Stainless Steel Top for Kitchen prep table
PIONEER RANCH LIST
Sea-Can or Cargo Trailer (new to us)
3/4 ton Pickup Truck (new to us) ($5000)
Bath Mats ($10 each)
Chain Saw ($250)
Laptop ($800)
Living Room Size Area Rugs ($60 each))
Picnic Table or lumber to build it ($150)
Pots and Pans (3-6 quart saucepan, Dutch oven) ($40 each)
Push Lawn Mower ($300)
One Riding Lawn Mower ($2000)
Stand up Lockable Tool Box ($150)
Tin for another roof ($4000)
Twin Bed Covers ($35 each)
Woodstove for old senior washhouse ($500)
PIONEER RANCH AND LODGE BARNS' LIST
Helmets ($60 each)
12 foot pressure treated rails (bundle)
3-4 inch fence posts
Saddles ($500 each)
Saddle pads ($20-50 each)
Four Wheel barrows ($70 each)
Brushes
Headstalls & Reins
Horn bags
Pitch forks
Saddle Bags
How Do I Donate Towards Specific Items?
Select Designation: General Fund.
Comment Section: Enter the site and the item/s you would like to contribute towards from the above lists. (Examples: Pioneer Lodge: chafing dishes, Pioneer Ranch: chain saw, Barns: helmets)
If you would like to meet with us and talk about donation options or to hear more about our various projects/needs, please contact:
Daniel Waines, Pioneer Lodge Site Manager –

[email protected]
Jim Ould, Pioneer Ranch Site Manager –

[email protected]
Leticia Zimmerman – Pioneer Lodge Herds Manager –

[email protected]
Cheques can be mailed to:
Pioneer Camp Alberta
Box 660
Sundre, AB
T0M 1X0
Please indicate in the memo line which site and which items you are donating towards. (Examples: "Pioneer Lodge: Truck," "Pioneer Ranch: Riding Lawn Mower", "Barns: Saddles")
Thank You
Thanks so much for all of your support! We have received a few much needed items for the barns and tool shed at the Lodge!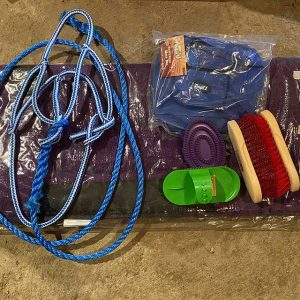 Brushes, halters & lead ropes, horn bags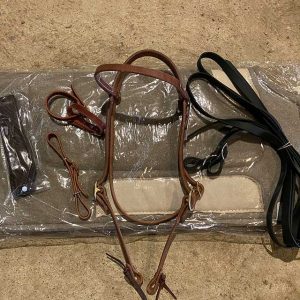 Headstalls & reins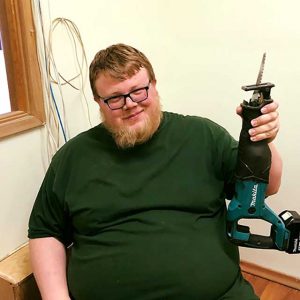 Reciprocating saw